We know that the idea of having a wedding ceremony at Cenote is not very popular… It might not sound appealing for most couples if you have of course the option of gorgeous watercolors and the beach.  These Breath-taking Cenotes will make you desire them for Your Dream Wedding. 
Let´s go to the basics… A Cenote is basically a Cavern with underground water. All of them are connected, and the Riviera Maya, Cancun & Tulum area has a lot of them. There were very important for the Mayan Culture cause they represent access to another universe. Oh, another thing… Cenotes are not exclusive to Mayan Ceremonies. Also here you can have a Civil ceremony or Symbolic ceremony. 
Not worry if you are not comfortable with the idea of being at a cenote cavern, there are also » open centote » options!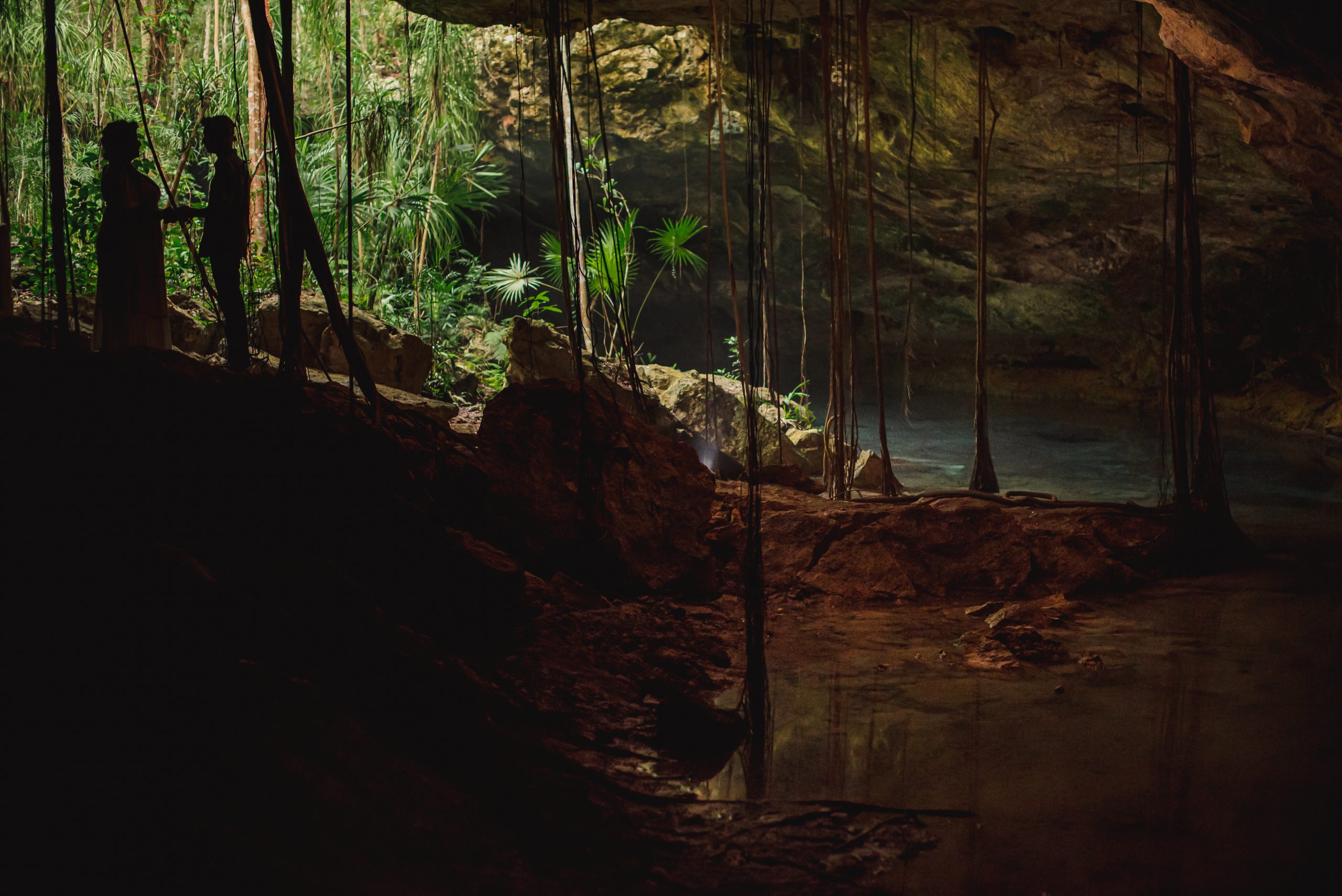 Taak-Bil-Ha the Goddess Sanctuary
Hidden as part of the Chikin Ha Aldea Maya on the way to Tulum, you will find this amazing cenote perfect for a Mayan Ceremony.
With an underground Ceremonial area decorated with candlelight, where you will feel transported to another world.
Imagine that you are exchanging your vows holding hands, surrounded by all those candles, when a light ray hits you to add mysticism.
Taak Bi Ha  at Dos Ojos
Cenote Taak Bi Ha is an exceptional one that is bound to leave you speechless. The water at this cenote is crystal clear, and you can participate in a wide range of activities 
Cenote Taak Bi Ha is a cave cenote that attracts tons of visitors every year. A small entrance leads to the stunning location, and it is filled with beautiful formations such as stalactites and stalagmites. You can also treat your eyes to lush trees and creatures such as bats and birds.
Taak Bi Ha is part of the Sac Actun System (former Dos Ojos System), the longest underwater river system in the world with 369 km (229 miles) of explored lines.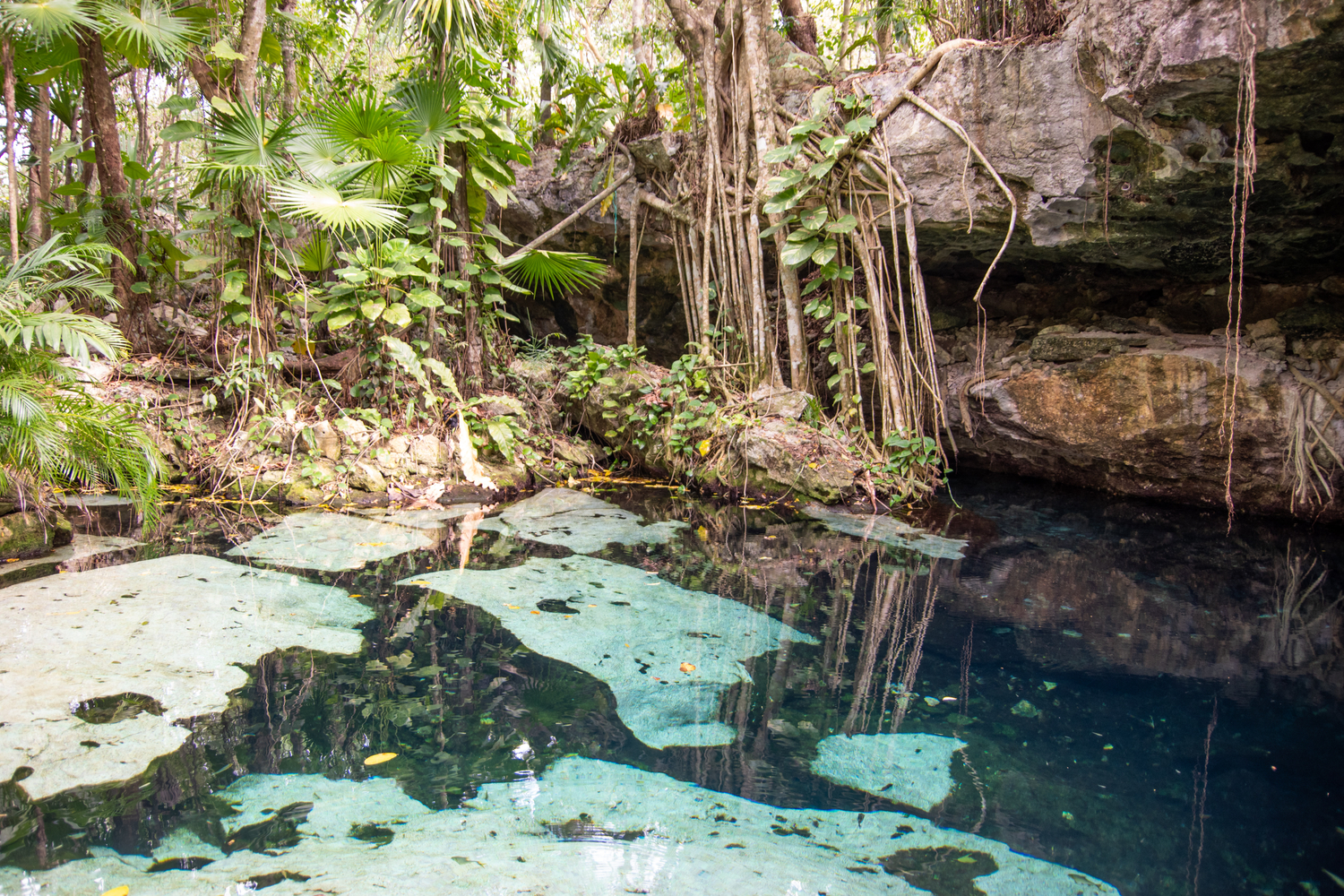 Cenote el Buho
Secluded cenote near to the highway.  Perfect nature scenario with the midst of the jungle at the base of sacred waters. Not much needed to be said as you can see the place.  
 Hatsuts Cenote
Imagine a place where you can actually tell your story and have a mystic Mayan Ceremony. Hatsuts cenote will be the perfect match! 
It is private property. Surrounded by tropical vegetation. You will need to be a little adventurous for this place, but totally worth it! 
An uncovered cenote will receive you and be the witness of your love.  The ceremony is performed at a floating platform in the middle of the cenote. Blue crystalline waters will be all around you… and a Mayan Warrior will protect your love with the sound of a seashell.