Looking for a wedding that's both exotic and convenient? México has got you covered with its numerous options scattered along the Riviera Maya , Tulum, Pacific Coast and Center of Mexico.
Whether you're seeking a luxurious beach resort with a stunning ocean backdrop, or a romantic and intimate venue surrounded by lush greenery, amazing cenotes;  our beautiful country has something for everyone.
Your wedding
Laid back but lively vibe
Diana and Kyle
"It was all about being authentic…not adhering to somebody else's standard of what a wedding should be," We wanted the wedding to feel real to us. It gave us a lot of freedom.»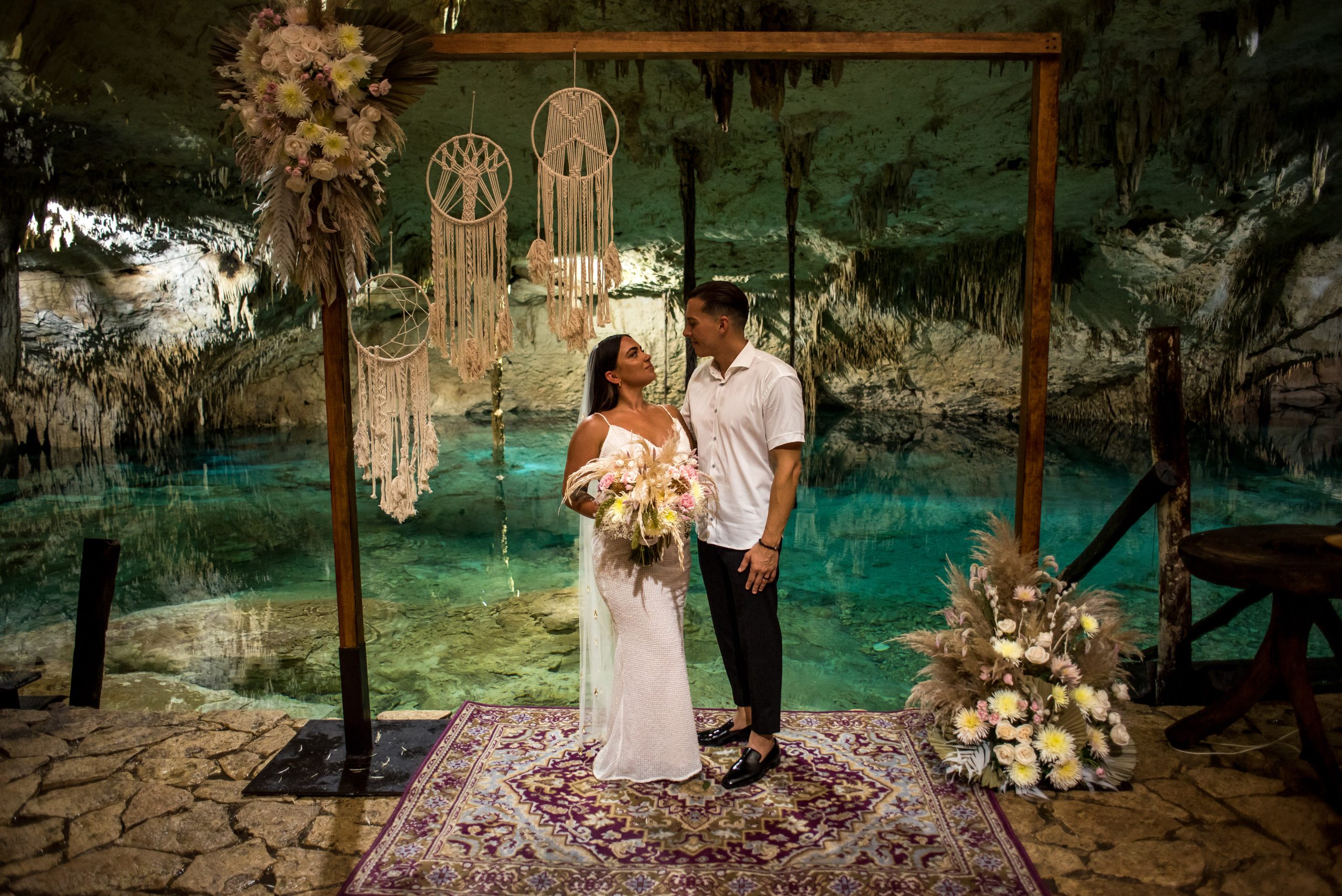 Heather +Lou
» It's hard to explain the feeling of having all of your closest family and friends in once beautiful place watching you marry the love of your life…» -Heather quote.
Intimate + Organic Weddings
We tell stories that shoot for the heart, reflecting your extraordinary connection. Our team executes like none other. Planning the best day of your lives starts NOW.
   This section is a catch-all solution to all those unexpected destination wedding questions.
Planning a destination wedding at one of Mexico's all-inclusive resorts is a dream come true for many couples. However, it's essential to understand...
leer más
Congratulations! You're on the exciting journey to plan your dream wedding. You've set your budget, locked in the date, and the anticipation is...
leer más
Planning your dream wedding can be exciting, but it can also be overwhelming, especially when it comes to finances. Whether you've just said "yes"...
leer más
Open Hours
Monday – Friday: 10am – 5pm