Nowadays, flowers are by no means cheap; however, that doesn't mean you have to feel like you're throwing money away at the bouquet toss. With a few quick hacks, it's possible to cut down on your bottom line without compromising style or quality.
The attractive part of a Destination Wedding. You can go to a foreign country, and add some pieces of that different culture, making your wedding an experience for all your friends and family, something that will be memorable, and different. However weddings something can be out of our pocket… some tips and budget adjustments can help us to achieve that dream day, feel the sand under our feet and the ocean breeze on our faces. Food, drinks, and some specific rental costs can be avoided in a Destination Wedding. Some trick here and there and you can adjust again the budget, but flowers… what is a wedding without flowers? Well.. still is a wedding… here are some tips about flowers that you can use to save some money.
One way is to consider meta-purposing your ceremony flowers for your reception. This means you can redesign most—if not, all—of the same flowers from your ceremony and reception."  Instead of dismantling and discarding your aisle arrangements right after you say "I do,"the wedding coordinator can move a few bundles to your dessert table or sweetheart table.
Choose Local Blooms That Are In Season
Try choosing flowers that are grown in your destination. If you're having a destination beach wedding, flowers that are very exotic can usually be purchased for much less than you would pay in your country, because they don't need to be imported.
Mix Flowers and Other Décor Elements
One further option to save money on wedding flowers is to include them in centrepieces that include other low-cost elements, such as lights, lamps, and bud vases. It's easy to create a relaxing atmosphere by lighting candles. Combine pillar candles with votive candles for a dramatic effect.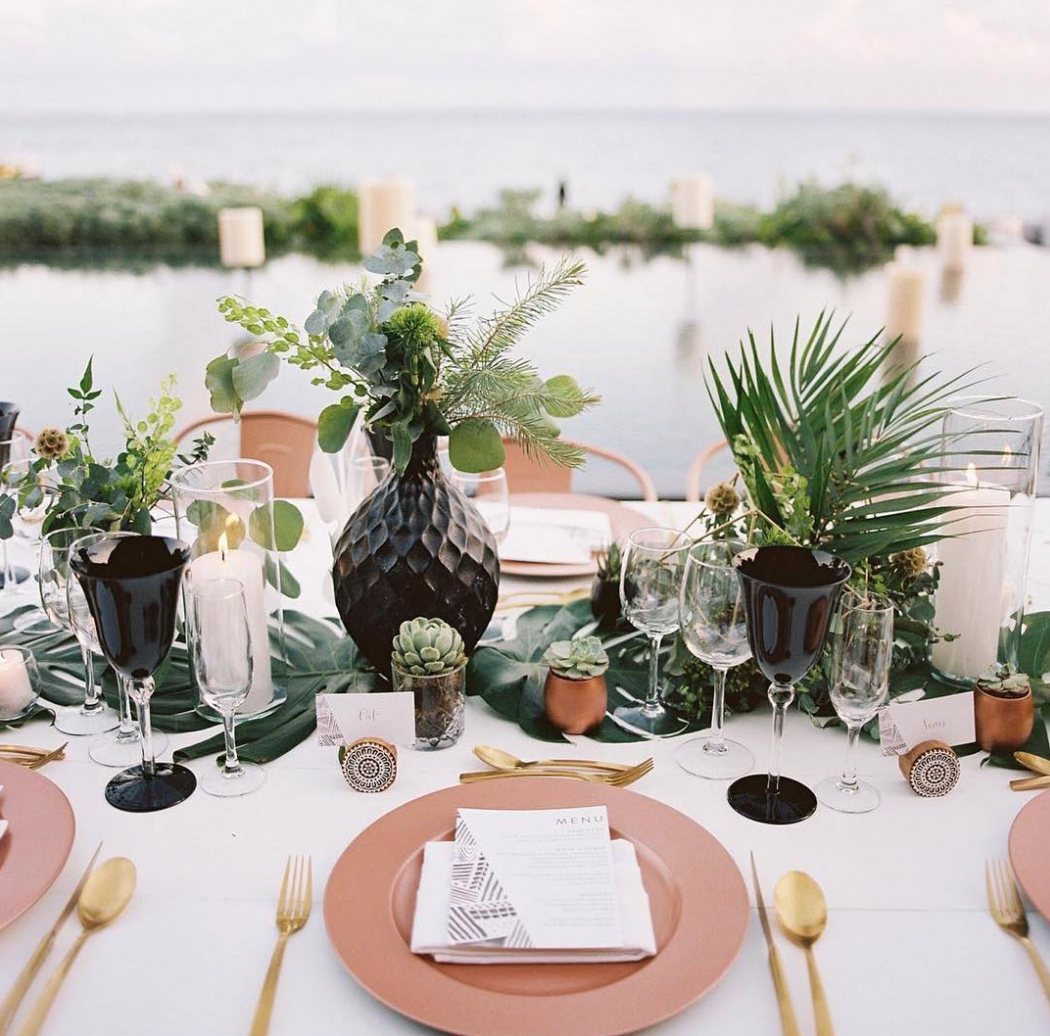 Type of Flowers in México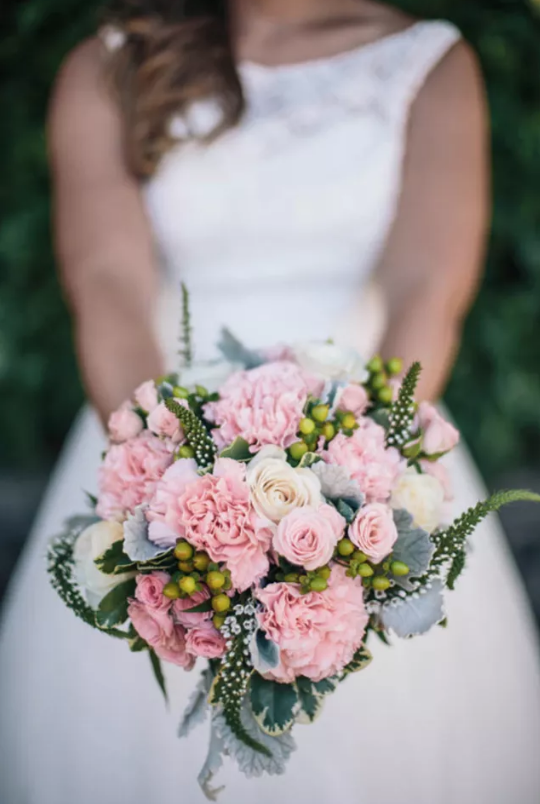 Carnations: Let me be honest, I love carnations, they`re simple, elegant, last long time and comes in so different colors that can adjust basically all occasions… the problem? they are no very common at weddings, they had their time, some time ago.. with the vintage style you can think that they will recover that lost shine … but… anyway, you can use carnations in some places mixed with other flowers… for a sample for tall centerpieces or for the aisle or arch… those places where guests won't have easy access to them.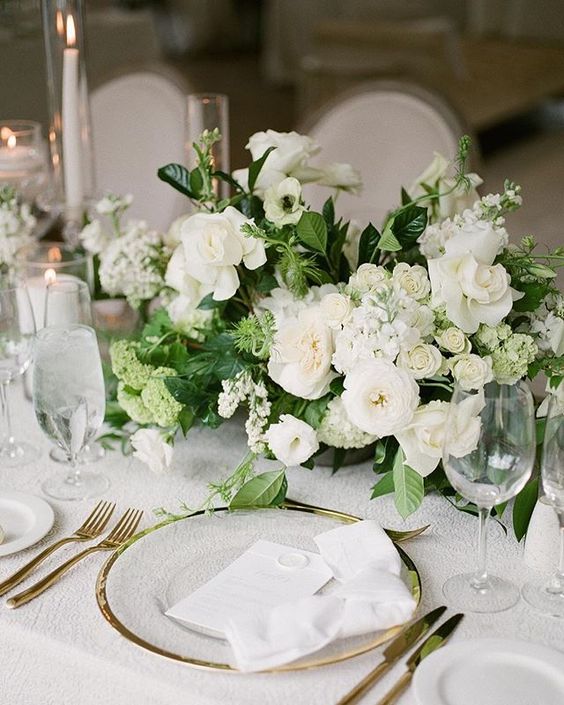 Lisiantus: We are in love with peonies … in Mexico, for some reason, it is really hard to produce the the reason why most of them are imported, what happened… are expensive and not easy to get… and option the Lisianthus, come in purple, light pink, and white makes them easy to mix with roses and the price is not so high.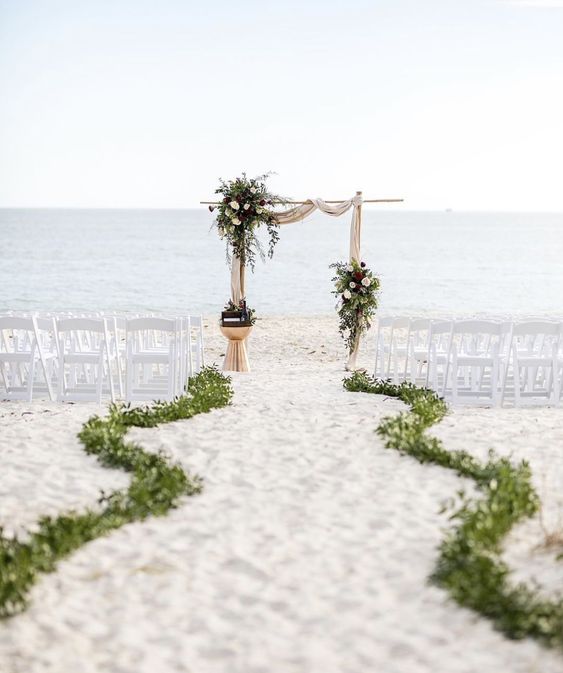 Go Green:  Use  lots of tropical green foliage in your arrangements. They're a lot cheaper than flowers, and the bright green really pops against the beach colors. You can also take advantage of those local flowers, like Roses, Birds of paradise, anthuriums, lilies or also Gerber daisies.
Mexico has a great variety of Orchids, but those flowers called «garden flowers» like orchids, garden roses, bugambilias… are a little expensive because it is hard to cultivate them.
One fun part of the wedding planning is that you can use your creativity to make beautiful things always saving some money…So, there are some alternatives to save some money and still have beautiful flowers on your wedding day!