Mayan Wedding Ceremony, What is that?
The Ancient Mayan Tradition is full of mysticism and deep spiritual meaning.  A unique experience to celebrate the union of your souls forever.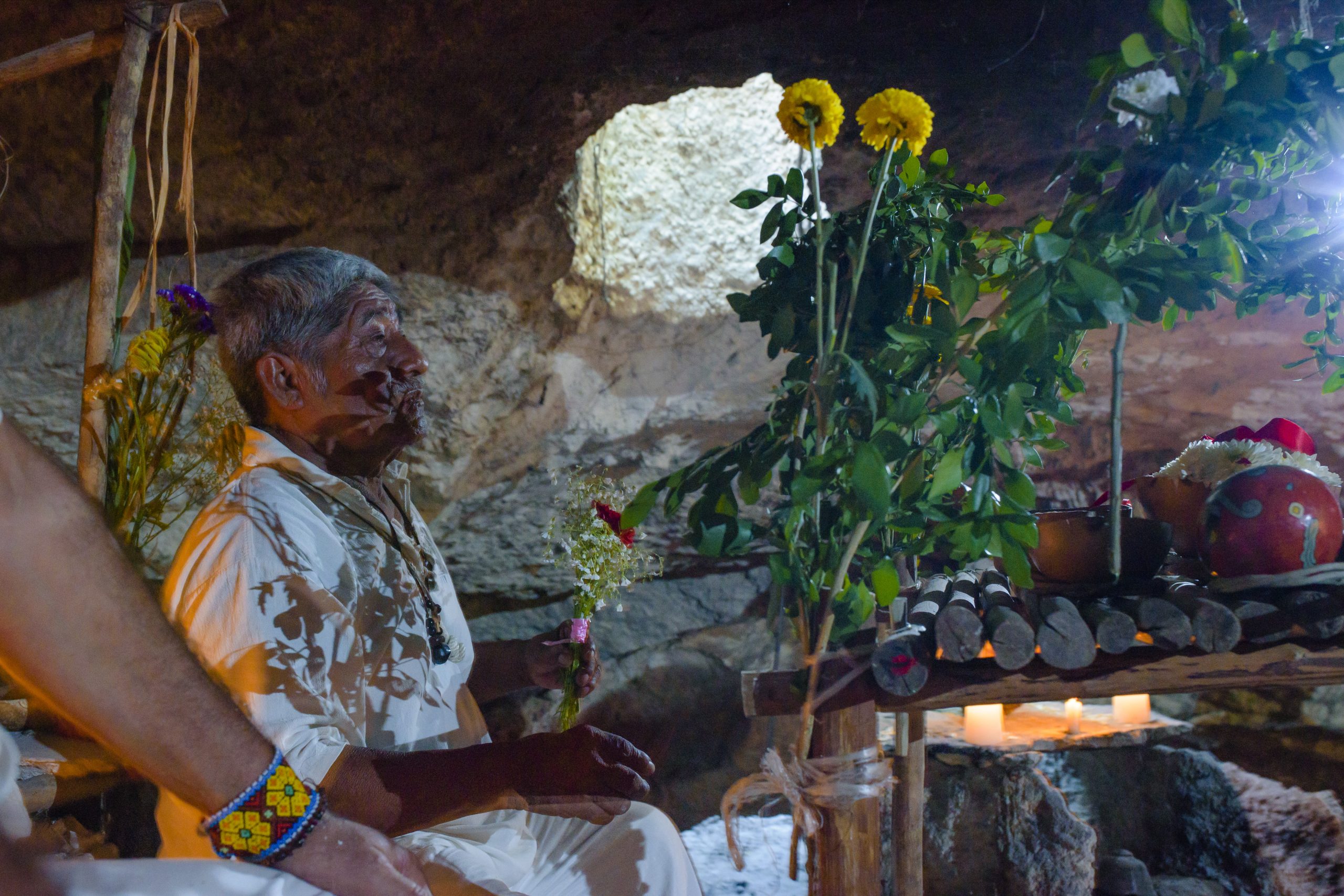 Is very common to talk about the Mayan Wedding Ceremony, but for those people not related to Riviera Maya, a Mayan ceremony certainly puts a question mark on their faces. That is why we need to explain what is it and why is important.
The ceremony can be done in the heart of the rainforest near a cenote which the Mayan people considered sacred or on a beautiful beach. Both are magical locations, where only nature will witness the union of two souls guided by a Shaman. Some kind of «priest» however for the Mayan people was a very important man or woman because connect this world with the God's world.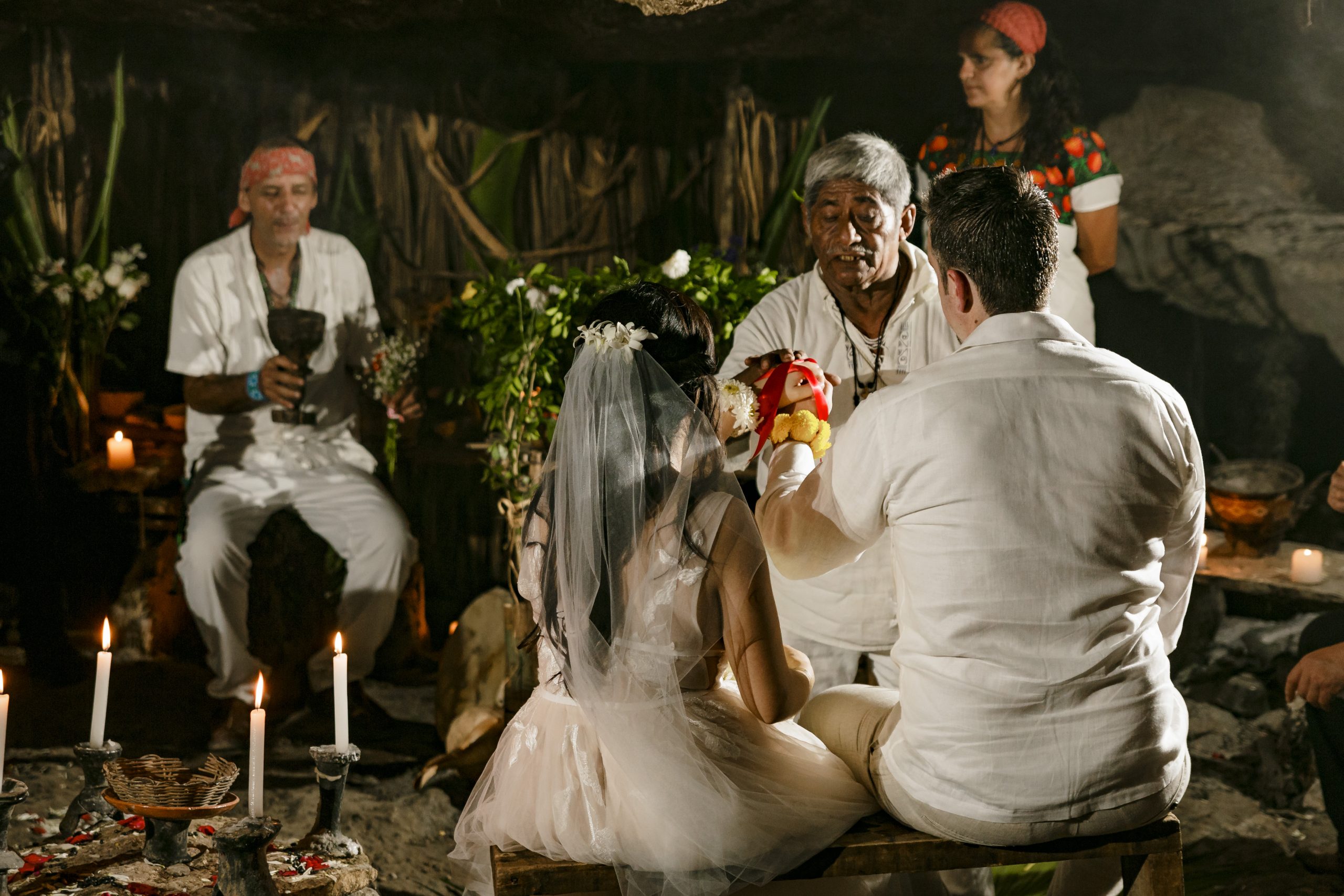 Officiated by a native priest, called Shaman, the bride and groom are received playing the musical instruments, songs, and copal, to the altar, and a Mayan prayer begins. The musicians blow the conch shell, asking for permission, attention, and blessing, to the four cardinal points.
They share a sacred beverage called Balche. This beverage has the meaning of feeding the soul and blessings. The couple exchange yellow flowers, representing the Sun. White flowers symbolize the moon corn, cacao, and also rings. The Shaman ties their hands with red lace, this represents the beginning of a true love relationship and the union.
They deposit the flowers, cacao, and seeds and put some water as a representation of planting a tree with the meaning of future growth together. They both wash their feet, as a symbol of trust and humility in the relationship
Finally, the Shaman invites parents and the closest family to pray and offer the best wishes to the new couple. With music, the blow of the conch shell, drums, and copal, the newlyweds deliver a floral offering to the sea or cenote.
Mayan Ceremonies are whimsical and enchanting. All the meaning and symbolism are just so heartwarming. In case you a looking for a spiritual ceremony, this is a perfect option! In Riviera Maya, this is a very common option… but in other areas of México exist different etnias that offer their own special Wedding Ritual.